Our male masseur is very experienced and have completed many years of studies in Tantra.
Tantric Paradise's London tantric massage can create miracles and is by far the most effective massage we have ever worked with.
Erotic Tantra massage for women: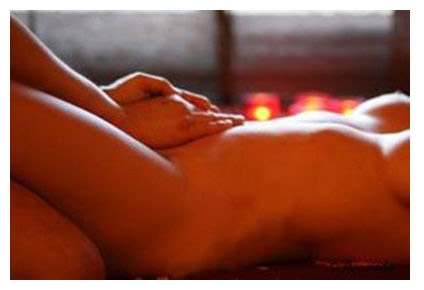 Before starting you will have a little talk with the masseur where he explains what is going to happen and what you can expect to experience during the massage and after. A feeling of safety and trust are important keywords to us and everything will happen at a slow pace always leaving you the possibility to say stop if you experience the slightest unpleasant feeling.( learn more about tantric  massage for men)
During the massage you will be naked while the masseur is wearing shorts. You will be massaged with nice scented high quality oil all over the body alternately using firm strokes and soft caresses. The treatment awakens and unblocks the sexual energies, it helps lifting and distributes them so they do not remain focused in the sexual area only. In this way you will experience your entire body becoming more sensitive and orgasmic. (read more about the yoni massage and tantric massage here).
Finally you will rest a bit and afterwards there is time for water and fruit and a little talk.
Sensual massage:
A very affective, deeply relaxing massage that is given with gentle feather-light strokes of the fingertips. The entire body is caressed, but the touch is not sexual.
The sensual massage brings you back to your true nature. It awakens and heals the energies of the heart and opens you up to both giving and receiving love. It removes stress and psychic tension and leaves you in a state of deep love.
During the sensual massage you will be naked while the therapist is wearing shorts.
Duration:
Approximately 2 hours
Prices:
tao , tantric massage or sensual massage:
– 120 £ simple (2 hands)
– 240 £ double (4 hands)
– for every 5 sessions, the sixth one is our free present for your fidelity (during a period of 2 months starting with the first session)
relaxation massage:
– 100 £ simple (2 hands)
– 200 £ double (4 hands)
* please note that the prices are different from a country to another.
No sexual intercourse is taking place in this tantric massage.
If you are looking for any other types of erotic massage service in London please visit our full list of erotic massage sessions.
http://www.tantricparadise.co.uk/wp-content/uploads/2015/06/tantric-paradise-logo.png
0
0
tan9icp
http://www.tantricparadise.co.uk/wp-content/uploads/2015/06/tantric-paradise-logo.png
tan9icp
2015-10-31 03:33:48
2015-10-31 03:50:28
Tantric Massage for Women